Astro Pig
Coming Soon! Wishlist on Steam:



A 90's nostalgia inspired lo-fi adventure with a relaxing atmosphere and wholesome story, paced between tiny planet platforming and puzzle-solving.


In Astro Pig, play as Buyk, a piglet space cadet, in a journey through uncharted territory with his ship and its sentient AI – P.I.G. — on a secret mission.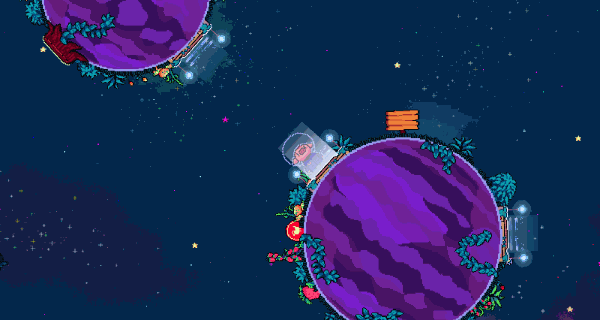 Three Safe Zones for exploration with dozens of NPCs;

Around 150 Danger Zone levels, with over 20 unique puzzle mechanics;

Three unlockable retro-styled handheld minigames;

Completely original lo-fi soundtrack with over 40 tracks;

Unlockable ship interior decorations;

Make-a-Beat: make your own lo-fi tracks on a beatmaker tool.


Listen to Astro Pig's OST on Spotify!